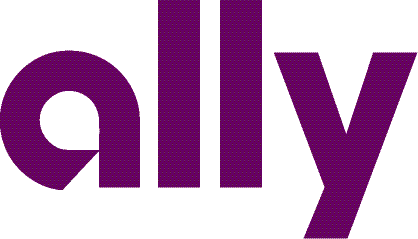 Job Opportunity: Technical, Corporate and/or Business Functions Recruiter | Ally Bank
June 7, 2021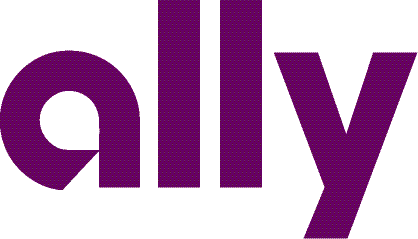 Job Opportunity: Associate Operations Process Analyst | Ally Bank
June 16, 2021
Ally and Your Career
Ally Financial only succeeds when its people do – and that's more than some cliche people put on job postings. We live this stuff! We see our people as, well, people – with interests, families, friends, dreams and causes that are all important to them. Our focus is on the health and safety of our teammates as well as work-life balance and diversity and inclusion. From generous benefits to a variety of employee resource groups, we strive to build paths that encourage employees to stretch themselves professionally. We want to help you grow, develop, and learn new things. You're constantly evolving, so shouldn't your opportunities be, too?
The Opportunity
Provides significant contributions in the design, coding, testing, support and debugging of new software or enhancements to existing software in a fast-paced, agile environment.
The Work Itself
Collaborates with other developers and provides significant contributions to develop specifications to resolve business client questions, problems, and to address enhancement needs.
Uses technical knowledge, creativity and company practices and priorities to obtain solutions to complex problems.
Works with senior management to provide and obtain information and to build consensus regarding project direction
Interacts directly with business clients.
Serves as a mentor to lower level developers
The Skills You Bring
Bachelor's degree in Computer Science, Software Engineering, or other related subject area
3+ years of experience
Knowledge of all phases of software development including design, coding, testing, debugging, implementation, and support
Experience writing and reviewing software design specifications in an object oriented development environment
Ability to thoroughly understand the business issues surrounding each project
Strong verbal and written communication skills
Ability to be a technical authority and work with other team members
Knowledge of standard change management tools and processes
Ability to work in a fast-paced, agile team environment
Advanced hands on knowledge and experience with the following technologies:
At least 3 years' experience developing enterprise applications in Java (Spring/Spring Boot, JPA, Hibernate, streams) or .NET C# (4.x/Core, LINQ, EF, Web API, WCF, WPF, Windows libraries)
Strong, hands-on experience in designing and writing micro services and REST APIs with a focus on best practices (security, scalability, and maintainability)
Proficient in writing advanced and performant SQL queries
Highly desired:
Background in automation, image processing, and AI/ML. Knowledge of intelligent capture platforms such as Kofax or Abbyy
Cloud development experience (e.g. AWS S3, Lambdas, API Gateway)
Docker containers, Git Source control
Front-end experience is a strong plus: Javascript/Typescript, Angular, CSS/HTML5, Responsive Design
How We'll Have Your Back
Ally's compensation program offers market-competitive base pay and pay-for-performance incentives (bonuses) based on achieving personal and company goals. But Ally's total compensation – or total rewards – extends beyond your paycheck and is designed to support and enrich your personal and professional life, including:
Time Away: competitive holiday and flexible paid-time-off, including time off for volunteering and voting.
Planning for the Future: plan for the near and long term with an industry-leading 401K retirement savings plan with matching and company contributions, student loan and 529 educational assistance programs, tuition reimbursement, and other financial well-being programs.
Supporting your Health & Well-being: flexible health and insurance options including dental and vision, pre-tax Health Savings Account with employer contributions and a total well-being program that helps you and your family stay on track physically, socially, emotionally and financially.
Building a Family: adoption, surrogacy, and fertility support as well as parental and caregiver leave, back-up child and adult/elder day care program and child care discounts.
Work-Life Integration: other benefits including LifeMatters® Employee Assistance Program, subsidized and discounted Weight Watchers® program and other employee discount programs.
Who We Are
Ally Financial is a customer-centric, leading digital financial services company with passionate customer service and innovative financial solutions. We are relentlessly focused on "Doing it Right" and being a trusted financial-services provider to our consumer, commercial, and corporate customers. For more information, visit www.ally.com.
Ally is an equal opportunity employer committed to diversity and inclusion in the workplace. All qualified applicants will receive consideration for employment without regard to age, race, color, sex, religion, national origin, disability, sexual orientation, gender identity or expression, pregnancy status, marital status, military or veteran status, genetic disposition or any other reason protected by law.
We are committed to working with and providing reasonable accommodation to applicants with physical or mental disabilities. For accommodation requests, email us at work@ally.com. Ally will not discriminate against any qualified individual who is capable of performing the essential functions of the job with or without reasonable accommodation.