Jobs Ability | New Functionality
May 27, 2021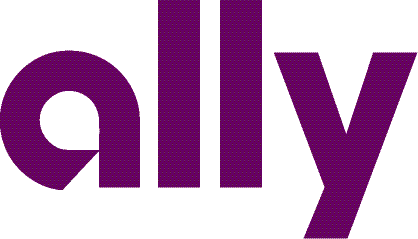 Job Opportunity: Senior Software Developer | Ally Bank
June 7, 2021
Ally and Your Career
We are growing our technical, corporate and business functions recruiting team! The Technical, Corporate and/or Business Functions Recruiter will be responsible for driving the operations and delivery of high touch, service and quality orientated Talent Acquisition.
The Opportunity
As a Recruiter, you will partner with Human Resource Business Partners, Hiring Managers, and HR Centers of Excellence to create a strategic recruiting plan to attract top industry talent with focus on diversity. As part of a team, you will focus on filling specialized individual contributors, management and leadership roles for Ally. You will demonstrate strong core recruiting skills including the ability to advise managers and build rapport with candidates in order to source, screen and select both active and passive candidates. You will proactively conduct research and investigate new ideas to create and implement innovative sourcing strategies. You will be responsible for staying current with industry trends, developments and changes especially related to a high-level talent pool. In addition, you will maintain in-depth and up-to-date knowledge of relevant companies and competitive intelligence. You will be expected to work across the organization to share standard methodologies and ensure resources are maximized. This role will report to the Manager of Talent Acquisition under general supervision
The Work Itself
Partner with Hiring Managers and HR Business Partners to identify hiring needs and workforce planning strategies
Manage the end-to-end recruiting life cycle activities including but not limited to managing requisitions in the applicant tracking system, sourcing and screening candidates, scheduling interviews, extending and managing offers, assisting with background check screening and tracking and reporting data
Utilize prescribed recruiting resources to build applicant pool and develop networking opportunities
Conduct screening interviews with candidates to deliver qualified and diverse candidate slate for assigned positions
Maintain data integrity within the applicant tracking system including requisition and applicant status
Leverage progressive sourcing tools and strategies including networking, social media, candidate databases, professional societies, and diversity organizations, to source top tier talent for the organization
Develop and manage passive candidate pipelines that align to business objectives and strategy
The Skills You Bring
1+ years of recruiting experience required. Experience in a financial services or automotive organization is a plus.
Bachelor's degree preferred in HR or related field. PHR recommended.
Solid oral and written communication skills with a strong ability to navigate within team and across lines of business.
Regularly exhibits a strong work ethic and high degree of self-motivation. Solid decision making and negotiation skills.
Knowledge of sourcing techniques including Boolean queries.
Proficiency in Microsoft Office (Word, Excel, Outlook, PowerPoint). Comfortable with technology including applicant tracking systems (ADP RM preferred).
How We'll Have Your Back
Ally's compensation program offers market-competitive base pay and pay-for-performance incentives (bonuses) based on achieving personal and company goals. But Ally's total compensation – or total rewards – extends beyond your paycheck and is designed to support and enrich your personal and professional life, including:
Time Away: competitive holiday and flexible paid-time-off, including time off for volunteering and voting.
Planning for the Future: plan for the near and long term with an industry-leading 401K retirement savings plan with matching and company contributions, student loan and 529 educational assistance programs, tuition reimbursement, and other financial well-being programs.
Supporting your Health & Well-being: flexible health and insurance options including dental and vision, pre-tax Health Savings Account with employer contributions and a total well-being program that helps you and your family stay on track physically, socially, emotionally and financially.
Building a Family: adoption, surrogacy, and fertility support as well as parental and caregiver leave, back-up child and adult/elder day care program and child care discounts.
Work-Life Integration: other benefits including LifeMatters® Employee Assistance Program, subsidized and discounted Weight Watchers® program and other employee discount programs.
Who We Are
Ally Financial is a customer-centric, leading digital financial services company with passionate customer service and innovative financial solutions. We are relentlessly focused on "Doing it Right" and being a trusted financial-services provider to our consumer, commercial, and corporate customers. For more information, visit www.ally.com.
Ally is an equal opportunity employer committed to diversity and inclusion in the workplace. All qualified applicants will receive consideration for employment without regard to age, race, color, sex, religion, national origin, disability, sexual orientation, gender identity or expression, pregnancy status, marital status, military or veteran status, genetic disposition or any other reason protected by law.
We are committed to working with and providing reasonable accommodation to applicants with physical or mental disabilities. For accommodation requests, email us at work@ally.com. Ally will not discriminate against any qualified individual who is capable of performing the essential functions of the job with or without reasonable accommodation.