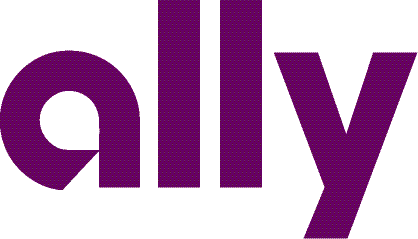 Job Opportunity: Senior Software Developer | Ally Bank
June 7, 2021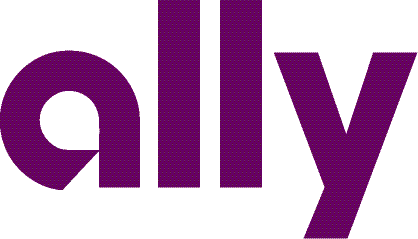 Job Opportunity: JAX Deposits Customer Care | Ally Bank
June 16, 2021
Associate Operations Process Analyst (SO2350 / 3H)
Credit Bureau Disputes Analyst
Position Description
Do you enjoy tackling new challenges every day? If you enjoy a fast-paced environment and working in a close-knit team, then this is the right opportunity for you! As an Operations Process Analyst, you will be an essential part of a team responsible for providing customer service and ensuring strict adherence to all legal and regulatory requirements. While adherence to our policies are key to our success, having fun and maintaining a positive attitude is required!
You will have the opportunity to perform complex work under limited supervision and limited instructions.  A key component of your role will be to conduct research and provide analyses and solutions to recurring or unusual problems, as well as apply your extensive knowledge of FCRA policies and procedures to make recommendations for changes to procedures, practices or policies.
Job Responsibilities
Investigates and respond accurately to system and written disputes by consumers, National Credit Reporting Agencies and credit bureau
Investigate and respond to Adverse Action requests, Inquiry Removal requests, Validation of Debt and Goodwill requests, including responding directly to the consumer.
Assist Credit Bureau team with dispute verification process
Ensure compliance with timeliness and regulatory requirements established by the FCRA.
Accurately documenting account and dispute correspondence
Determine customer requests and validate accuracy of reporting by utilizing the various systems and data available
Communicates effectively and clearly on a daily, weekly, monthly basis with process leaders to support other lines of business across the organization with research and remediation assignments
Supports rigorous quality, control, and compliance programs
Perform qualitative assessment of credit bureau data quality; identify exceptions, take appropriate actions to remediate and/or make recommendations.
Builds solid peer-to-peer relationships in a team environment to meet operational needs.
Qualifications
Associate degree in business related discipline preferred.
3 + years in financial services or similar industry.  Education may be used in lieu of experience.
Proven attention to detail
Strong analytical & problem-solving skills required, including the ability to analyze data elements across multiple systems
Capability and desire to work independently with little supervision and/or direction
Highly motivated and results driven
Excellent organizational skills
Working knowledge of automobile finance, collections, loan services and/or specialty areas preferred
Intermediate to Expert knowledge of general/standard principles of the Fair Credit Reporting Act (FCRA) and Metro 2 guide and/or handling of credit bureau disputes
Excellent data entry and word processing skills required
Open and adaptable to a learning environment, which involves constant change
Proven ability to navigate through multiple screens and various systems in a production environment while maintaining high levels of quality
Previous experience with Advantage and E-Oscar a plus
Excellent oral and written communication skills
Knowledge of Ally systems strongly preferred but not required.
Ally Overview
Ally Financial Inc. (NYSE: ALLY) is a leading digital financial services company and a top 25 U.S. financial holding company offering financial products for consumers, businesses, automotive dealers and corporate clients. Ally's legacy dates back to 1919, and the company was redesigned in 2009 with a distinctive brand, innovative approach and relentless focus on its customers. Ally has an award-winning online bank (member FDIC), one of the largest full service auto finance operations in the country, a complementary auto-focused insurance business, a growing digital wealth management and online brokerage platform, and a trusted corporate finance business offering capital for equity sponsors and middle-market companies.
Business Unit/Enterprise Function
Ally Bank is a direct bank in the U.S. that offers a straightforward approach to banking with no minimum deposit required to open an account, no monthly maintenance fees and 24/7 live customer care. A subsidiary of Ally Financial Inc. and member FDIC, the bank offers online savings, interest checking, money market accounts, certificates, and IRA Plans and products. Ally Bank has been named "Best Online Bank" for five of the past seven years by MONEY® Magazine.
Total Rewards Information
Ally's compensation program offers market-competitive base pay and pay-for-performance incentives (bonuses) based on achieving personal and company goals. But Ally's total compensation — or total rewards — extends beyond your paycheck and is designed to support and enrich your personal and professional life, including:
Time Away: competitive holiday and flexible paid-time-off, including time off for volunteering and voting.
Planning for the Future: benefits to help you plan for the near and long term including an industry-leading 401K retirement savings plan with matching and company contributions, student loan and 529 educational assistance programs, tuition reimbursement and other financial well-being programs.
Supporting your Health & Well-being: flexible health and insurance options including dental and vision, pre-tax Health Savings Account with employer contributions and a total well-being program that helps you and family stay on track physically, socially, emotionally and financially.
Building a Family: adoption, surrogacy and fertility support as well as benefits that help you take care of your family — parental and caregiver leave, back-up child and adult/elder day care program and child-care discounts.
Work-Life Integration: other benefits including LifeMatters® Employee Assistance Program, subsidized and discounted Weight Watchers® program and other employee discount programs.
Ally is an Equal Opportunity Employer
We extend equal employment opportunities to qualified applicants and employees on an equal basis regardless of an individual's age, race, color, sex, religion, national origin, disability, sexual orientation, gender identity or expression, pregnancy status, marital status, military or veteran status, genetic disposition or any other reason protected by law.