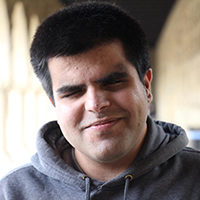 Becoming an Entrepreneur and Innovator: Kartik Sawhney Part II
June 28, 2023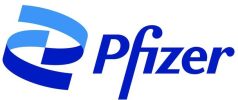 Job Opportunity: Co-Op Intern In Vivo Pharmacology (6 months) Cambridge MA | Pfizer
June 28, 2023
Why Patients Need You
Whether you are involved in the design and development of manufacturing processes for products or supporting maintenance and reliability, engineering is vital to making sure customers and patients have the medicines they need, when they need them. Working with our innovative engineering team, you'll help bring medicines to the world even faster by imagining what's possible and taking action.
What You Will Achieve
Working with Pfizer's dynamic engineering team, you will play a critical part in managing the maintenance and reliability engineering activities involving the redesign, maintenance, and repair of utilities systems, buildings, and production/non-production equipment.
You are recognized as a subject matter expert with specialized knowledge and skills in procedures, techniques, tools, materials and equipment. You will be entrusted with adapting standard methods and procedures by applying your knowledge, prior work experience and requirements. Your business awareness of cross-organizational impact on project delivery will elevate the quality of project deliverables. You will arrive at decisions on which methods and procedures are the best fit for different work situations.
You will train others and reinforce behaviors that will help us achieve our goal of providing the best healthcare to our patients.
How You Will Achieve It
Perform maintenance, changeovers, adjustments and repair of production and process equipment, the general facility, and utility equipment.
Participate in multicraft work activities as required.
Responsible for priority assessment and decision making as it relates to troubleshooting, diagnostics, and a proactive maintenance of systems and mechanical equipment in a cost-effective manner.
Participate in safety training programs and utilize tools, equipment etc. in a safe manner as per plant safety procedures.
Read and follow equipment schematics, logic diagrams and engineering drawings.
Use electrical testing equipment, including multimeters, clamp-on current meters, meggers etc. in a safe manner.
Make recommendations regarding improved machine performance.
Follow all SOP and (Current) Good Manufacturing Practices (part of GxP) requirements.
Provide customer training in the implementation of those systems in compliance with company standards and procedures, and government regulations (SOPs, GMPs, GLPs, PSM, etc.).
Responsible for providing input to performance assessment on team members.
Manage own time, professional development and accountable for own results.
Prioritize own workflow and may lead and allocate work of others and assist in establishing their priorities.
Qualifications
Must-Have
High School Diploma or GED
API510 and or 570
10+ years of experience
Certification in assigned area, if applicable
Demonstrated aptitude in basic mechanical, electrical and instrumentation skills and problem-solving techniques
Knowledge of industry practices and standards
Knowledge of basic mathematics
Knowledge of the general trades, that is, construction, electrical, machine shop
Well-developed time management and problem-solving skills
Basic computer skills will be necessary (Microsoft office applications).
Excellent communication skills and strong work ethic
Strong computer skills
Nice-to-Have
Working knowledge of Pharma Utility systems and operations
Some knowledge of FDA, PSM, GMP policies and procedures is desired.
Familiarity with tablets/iPad
PHYSICAL/MENTAL REQUIREMENTS
Will be expected to certify (pass) Pfizer in-house exams for NDT (non-destructive testing) and mechanical inspection, and maintain all certification and licenses applicable to role
Will be required to work in elevated areas, catwalks, ladders, and platforms as well as work in confined spaces.
Be able to lift and move heavy equipment (50 pounds), stand for long periods, walk long distances, and climb when required.
Should be able to work in areas that can exceed 90F and under 32F.
Workers may be frequently required to enter production or laboratory areas. Area safety precautions and requirements must be adhered to. They may be exposed to airborne particles and must work near moving mechanical parts.  The noise level in the work environment is loud at times and use of hearing and eye protection is required
The shift (start, stop times) will need to be flexible for shutdown work and minimal emergency call-ins
 NON-STANDARD WORK SCHEDULE, TRAVEL OR ENVIRONMENT REQUIREMENTS
The position will be responsible for inspection of mechanical system and services, processing findings into a report, and initiating corrective action. Providing technical mechanical integrity support for Pfizer Kalamazoo will be expected.
Candidate will perform inspections on vessels/tanks, inspection of piping, and structural supports. This is an on-site, 40 hours a week at the Pfizer Kalamazoo site.  This role will support the Pfizer Reliability Engineering team and contribute to the completion of other routine tasks.  Failure to achieve results could have significant impact on departmental objectives.
Candidate will develop solutions to routine problems following established Pfizer policies and procedures.
Some travel will be required (less than 1%) for short-term trips.
Other Job Details:
Eligible for Relocation Assistance: NO
Email cover letter, resume and salary requirements to christine.aurigemma@pfizer.com
We are an equal opportunity employer.