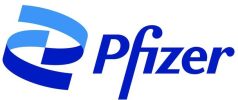 Job Opportunity: Mechanical Integrity Inspection III (1st Shift) | Pfizer
June 28, 2023
Real-Life Experience a Big Differentiator for Our Ability and Its Job Portal
July 5, 2023
Why Patients Need You
Pfizer's purpose is to deliver breakthroughs that change patients' lives. Research and Development is at the heart of fulfilling Pfizer's purpose as we work to translate advanced science and technologies into the therapies and vaccines that matter most. Whether you are in the discovery sciences, ensuring drug safety and efficacy or supporting clinical trials, you will apply innovative design and process development capabilities to accelerate and bring the best-in-class medicines to patients around the world.
What You Will Achieve
This is a 6-month, full-time opportunity ideal for a recent college graduate.  As a co-op Intern in the in vivo pharmacology team, you will learn and experience the end-to-end process of in vivo pharmacology from the operations aspect of animal care and welfare, through animal handling and animal techniques, efficacy study conducts to tissue processing and data acquisition.
The Internal Medicine Research Unit (IMRU) is committed to finding cures for metabolic diseases including obesity, diabetes, renal disease, and heart failure. Our goal is to build a research team of driven scientists focused on identifying and developing novel therapies to improve metabolic homeostasis in patients afflicted with these diseases. We aim to recruit a future scientist who is willing to learn and implement preclinical in vivo support for drug discovery projects and new target validation.
This co-op scientist will join biology teams within IMRU and contribute to in vivo studies to assess efficacy of novel therapy candidates as well as validate new drug targets. The successful candidate is expected to learn and execute all aspects of in vivo experiments in rodent models. A desire to understand the underlying causes of metabolic diseases and basic metabolic pathways involved is essential and we look for a driven scientist motivated to have a deep understanding of the development of the diseases. It is your hard work and focus that will make Pfizer ready to achieve new milestones and help patients across the globe.
How You Will Achieve It
Learn all areas of in vivo pharmacology to support studies. These include animal handling, dosing, bleeding, necropsy, tissue collection and wet lab sample processing
Contribute to in vivo experiments to address key mechanistic and pharmacological scientific questions
Quantify/translate experimental results, communicate/ present data and provide recommendations for next steps
Collaborate effectively with peers to support projects and workgroup goals
Maintain high-quality and detailed experimental records
Stay current on all departmental and corporate training
Qualifications
Required:
Associates degree, or BS/BA degree a plus
Willingness to work with animals including rodent in vivo dosing and handling techniques
Some knowledge of tissue dissection and tissue preparation
Candidate is expected to be highly detail-oriented, with excellent communication skills
Excellent organization and planning skills, the ability to work in a demanding environment independently or as part of a team; strong motivation with a dedicated work ethic
Strong attention to detail and ability to collaborate and work in team environment
Must be immediately authorized to work in the U.S. without the employer's sponsorship. This job or any derived full-time opportunity is not eligible for permanent residence (green card) sponsorship under our guidelines.
Preferred:
Related experience in animal research
Experience with animal tissues and processing
Experience in standard mammalian cell culture
The successful candidate will be an enthusiastic and adaptive learner who is able to multitask and be comfortable working in a team environment
PHYSICAL/MENTAL/JOB REQUIREMENTS:
Must be able to wear standard PPE (lab coat/safety shoes/glasses/etc).
Must not have animal allergies
Must be willing to work occasional weekends due to the nature of in vivo work
At Pfizer we want to do our best to support the needs of all our colleagues. Pfizer provides reasonable accommodations to qualified individuals with disabilities, disabled veterans, and applicants requiring accommodations related to childbirth, pregnancy, or related medical conditions, including the need to express breast milk. If you have a disability and you require accommodations for the application and/or interview processes, you can contact us at DisabilityRecruitment@Pfizer.com.
We are an equal opportunity employer.