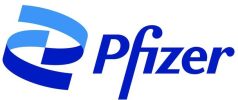 Job Opportunity: Co-Op Intern In Vivo Pharmacology (6 months) Cambridge MA | Pfizer
June 28, 2023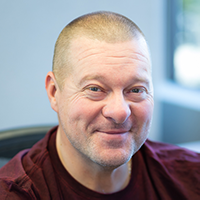 Robinson: Emerging Technology a Game Changer in Disability Employment Space
July 12, 2023
By Dave Allen
Our Ability is the only web-based tech company in the disability employment space owned and built by people with disabilities. That real-life experience is at the center of Our Ability's artificial intelligence-driven jobs portal, Jobs Ability, which will be launching an updated version of its conversational AI platform later this summer.
This new functionality will allow individuals with disabilities to interact with Jobs Ability in a conversational way, just as if they were talking to another human. The model then learns from the job seeker's answers and other information they provide to make recommendations on jobs that best fit their experience and goals at the moment.
"What we're doing inside the system is completely unique," says Our Ability Founder and CEO John Robinson, a congenital quadruple amputee and long-time disability advocate. "We're using generative AI to be able to rapidly assess people with disabilities—what their interests are, what their abilities are—in a conversation. A human job coach would understand what someone's abilities are by having a similar conversation. We're doing it through technology, by having someone upload their resume and by asking them a series of questions, then taking those answers and making job recommendations in real time."
Who's providing the questions for Jobs Ability? That's where Robinson's own personal experiences as a job seeker, employee and entrepreneur, as well as those of Our Ability's Senior Manager of Technology and Product, Kartik Sawhney, come heavily into play. Despite being blind since birth, Sawhney became the first high school student in India to pursue an education in science beyond 11th grade, and later graduated from Stanford University with a B.S. and M.S. in Computer Science. A Product Manager at Microsoft, Sawhney helps manage the tech giant's AI for Accessibility program, and works with the research and product teams to identify strategic opportunities and launch products to make technology more accessible and productive for people with disabilities.
He also serves as team leader for Our Ability's artificial intelligence and engineering initiatives, including the AI-driven Jobs Ability platform.
"People with disabilities sometimes struggle with information overload," says Sawhney, who has a small ownership stake in Our Ability. "They have a hard time figuring out which job makes the most sense for them. That's something no one has really cracked yet. You can't just apply for hundreds of jobs and hope one reaches out to you. It doesn't work like that in our community. Simplicity is key, and then being able to provide recommendations that do make sense and are personalized to each individual."
Jobs Ability asks the user questions about their educational experience, past employment history, certifications and achievements, primary job skills and accommodation needs. It then builds a profile and then cross-references that profile in real time with 71 partner companies and more than 85,000 job postings. What truly makes this platform unique, however, is that it does more than just dive into a person's resume and ask questions specifically about their responsibilities and skillsets.
"It wants to know what you thought about your experience, so it's going to ask you to describe one of the best experiences you had in a past job," says Robinson, who began posting jobs for people with disabilities on the company's website back in 2013. "If, for example, you really enjoyed being a production assistant on multiple video shoots, it's going to recommend you for similar jobs in video production, or perhaps in marketing. Your interests are important because they may very well be what you're best at or what you want to do next in life. What we're trying to do is to get people to tell us who they are so that we can match them to jobs. What they're going to find is that there are more opportunities for them then what they might have imagined."
Robinson applied for several hundred jobs and had more than 50 in-person interviews before he landed his first full-time job out of college. This was in the early 1990s, when stereotypes and discriminatory hiring practices toward people with disabilities were still commonplace. Despite having vast experience in analyzing TV ratings and having several reputable recommendations, too, Robinson was continually passed over because of how he looked, not how he performed.
Those personal experiences, Robinson says, serve as the foundation of Jobs Ability and the conversational piece that he and Sawhney's team are building.
"Speaking for myself, I know my experiences were overlooked at times, not only with the first jobs that I got but also in promotion opportunities that I didn't get," Robinson says. "That's real. I've always understood the need to put your ability to do the job ahead of everything else, and to do that on a macroscale. To do that you've got to get companies to focus on the ability to do the job, and you've got to get candidates like myself to focus on what you can do and lean into that more than anything else. That's where we're different. Some of our competitors have been started by hedge-fund dollars or are owned by universities who saw a need in our marketplace. Some are specific-disability focused. We're not any of that. We're people with various disabilities building a business that will be profitable and that understands our marketplace better than anyone else."
As Robinson points out, Our Ability's mission is to not only connect more individuals with disabilities to jobs, but to also empower employers to better understand and leverage the increasing value of this growing workforce. Part of that is writing better job descriptions for people with disabilities. That's why, in addition to the AI-driven platform, Our Ability is also in the process of developing an AI ableist language filter to automatically review and recommend changes to a company's job listing that will make it more inclusive. The new language tool, known as Abli.ai, acts much like spellcheck, only it provides companies with suggestions on how it can improve the language inside a job description, make it less hurtful and more impactful toward individuals with disabilities.
Many of the job listings currently available through Jobs Ability have been accessibility checked and verified through Abli.ai. (You'll see the Abli.ai logo adjacent to these job descriptions.) Our Ability also expects to have this tool available for purchase by its business clients this year. It's just one more example of how Our Ability merges its own real-life experiences with emerging technology to create a more inclusive hiring culture between employers and people with disabilities.
"Let's face it, there's still bias and discrimination against people with disabilities, even here in the U.S.," Sawhney says. "So how do we make sure we have partners who are not just doing it for branding or to improve their reputations, but really want to have individuals with disabilities with high potential work for them and contribute to their product development? By curating those partners and having this technology where people with disabilities are able to connect with those partners in a meaningful, quick, simple way, is something we do that others don't."
And creating technology that is grounded in real-life reality is just as paramount, Sawhney says.
"Nothing can be more important than this because if you don't understand the problem, your solution is not going to help people," Sawhney says. "If you don't talk to people with disabilities, if you haven't experienced what they've been through, you think you're doing them a favor by developing something that is tech-enabled, and then no one uses your product. That's the frustration John and I have seen over and over again. If you don't know what you're developing, if you haven't faced the problem or are aware of the realities and what people with disabilities go through, you're going to develop a fancy AI tool but who's going to use it? That understanding is something that comes from experience."