Job Opportunity: Contract Administration Specialist | New York State Industries for the Disabled, Inc.
June 21, 2023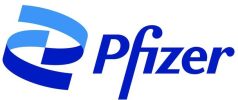 Job Opportunity: Mechanical Integrity Inspection III (1st Shift) | Pfizer
June 28, 2023
By Dave Allen
[EDITOR'S NOTE: Kartik Sawhney is Our Ability's Senior Manager, Technology and Product. Despite being blind since birth, he is a leading advocate for accessible technology, education and employment opportunities for people with disabilities, and is the team leader behind Our Ability's AI-driven virtual job portal, Jobs Ability. A self-described "entrepreneur, innovator and activist," Sawhney left his home country of India in 2013 so that he could pursue his dream of studying computer science in America at Stanford University. In Part II of our two-part series on Sawhney, we take a closer look at the beginnings of his entrepreneurism and the award-winning proprietary technology he created to enhance access to quality education and employment opportunities for people with disabilities.]
The distance between Delhi, India, and Palo Alto, California, home to Stanford University, is more than 7,500 miles. That's three coast-to-coast trips across the United States. In the classroom, the differences in attitude toward Kartik Sawhney and other people with disabilities was just as enormous.
"When my aunt met with the Office of Accessible Education at Stanford, they were incredulous, like, 'Why wouldn't we let a blind person study if they want to?' " Sawhney says. "Some of the perks and privileges I had as a Stanford student, I may never see that again. It was amazing. I was very fortunate to go to Stanford."
From day one at Stanford, Sawhney did not want for the tools and assistive technologies that he fought so hard for in India. Instead of transcribing textbooks for three to four hours every night as his mother read them aloud, all of his textbooks were accessible. He also didn't have to create his own software application for reading graphs and curves. All the content he needed to perform his studies was converted into an accessible format that he could understand.
With all this support, Sawhney found he had more time to devote toward his entrepreneurial pursuits, making sure that blind students and other people with disabilities in India have access to the same educational and employment opportunities that he had in America. Before his freshman year at Stanford had concluded, he founded Project STEMAccess, now I-Stem, which focuses on advocacy and research to enhance STEM accessibility for blind math and science students in India. The program empowers these students who are interested in technology with a wide range of assistive technologies and resources, from hackathons—a special coding event for computer programmers—and virtual training sessions, to fellowship programs and other additional supportive services. Through i-Stem, more than 150,000 pages of textbooks have been converted into accessible formats.
Several years later, Sawhney and a few friends started another social initiative, NextBillion.org, a membership program for students with disabilities interested in technology. In a little more than two years, more than 80 students in the program completed mentorships with industry leaders across 10 different countries.
Sawhney's advocacy work for people with disabilities did not go unnoticed at home, or by the Queen of England. In 2016, he was selected as one of 60 winners (across 53 commonwealth countries) of the prestigious Queen's Young Leaders Award for his work highlighting universal access to education. Sawhney received the award in person from the late Queen Elizabeth II, the UK'S longest-serving monarch. He also received the National Award for Empowerment of Persons with Disabilities—India's highest honor for contributions to the disability sector—and spoke at UN Headquarters in New York as India's representative for the Youth Council of UNICEF's Global Partnership on Children with Disabilities.
Sawhney served several internships at Stanford, including two as a software engineering intern for Microsoft in Bellevue, Washington. It was after his second internship in the fall of 2016 that he was offered a full-time job with the company upon graduation. In 2018, Sawhney graduated from Stanford with a B.S. and M.S. in Computer Science—focusing on artificial intelligence and human computer interaction—and a 3.9 GPA. He then moved to Bellevue and joined the Accessibility Innovation team at Microsoft as Product Manager, a title he still holds today. In his role, Sawhney works with Microsoft's research and product teams to identify strategic opportunities using AI, prototype them, and then launch them as Microsoft products.
"My role is at the intersection of innovating and product," Sawhney says.
Sawhney also helps manage Microsoft's AI for Accessibility program, a $25 million dollar program to further accessibility and AI innovation for people with disabilities. That is how he met Our Ability President and CEO John Robinson. Our Ability was an AI for Accessibility grantee, and part of Sawhney's job was to advise and assist them with this developing technology. In 2021, Our Ability launched its own AI-driven job placement platform, Jobs Ability, designed to help people with disabilities create an employment profile and match them to potential jobs with the company's corporate partners. Sawhney was exploring possible part-time opportunities outside of Microsoft, with their full blessing, and he believed that his skillset and mission to help people with disabilities find equitable employment opportunities meshed perfectly with Our Ability.
"One thing that interested me about Our Ability is the use of technology," says Sawhney, who joined Our Ability in August 2022 and has a small ownership stake in the company. "That was big for me. There are a lot of fantastic disability organizations doing amazing work, but that's not necessarily where I can contribute the most, leverage my skills. One of the things I told John was that I hoped I could have some autonomy in designing the technology architecture and tech story for Our Ability. The other thing is I love non-profits, but I'm an entrepreneur, first and foremost. I want to own things that are going to make a big impact, and also have a large financial scale. I believe in investing in disabilities and disability innovation, but if you don't have money, you can have the best ideas in the world and you can't bring them to life."
As Senior Manager of Technology and Product, Sawhney is responsible for the technology and AI development at Our Ability, similar to what he does at Microsoft. Sawhney works with a team of engineers to leverage the latest AI to improve the job-matching process at Jobs Ability, making the job portal easier and more efficient to use for people with disabilities, while providing them with job recommendations that make sense.
"It wasn't until our second or third meeting on Microsoft's Teams app that he told me he was blind, and that he needed the system that we were building growing up," Robinson says. "I kind of got goosebumps when he said that to me. That told me we were on the right path. I'm very, very happy he's here. He's got life experience with being disabled, both as an employee and as an entrepreneur, and that is so important."
"The work we're doing at Our Ability is critical," Sawhney says, "otherwise we're going to continue to have what we always had, which is high unemployment rates for people with disabilities. The only way to get people with disabilities meaningfully employed and contributing to the economy is developing technology like this."
For the foreseeable future, Sawhney sees himself continuing to be an advocate for people with disabilities, working with non-profits, the UN, UNICEF and other government agencies on a global and national level to create equal educational and employment opportunities for all, through the use of technology. Thanks to Sawhney's efforts, blind students in India are now allowed to use computers in entrance exams and attend IITs. Sawhney took the IITs to court and today more than 15 students have graduated from these prestigious tech institutions.
Sawhney also sees himself continuing his role as an innovator through his academic background in AI. But where he sees himself making the biggest impact in 10 to 20 years is as an entrepreneur.
"Everything I'm doing at Our Ability and with Microsoft, and everything I've done in the past, all of it is essentially entrepreneurial pursuits and I will continue to do that," Sawhney says. "I'm not a 9 to 5 person. I love innovating. But I do want to build scalable businesses that have impact and create a more level playing field for people with disabilities. That's where I think I can make the biggest difference."