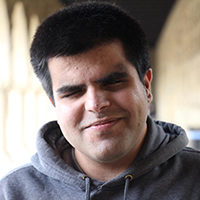 Planting the Seeds of Activism: Kartik Sawhney Part I
June 21, 2023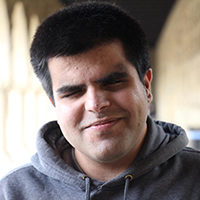 Becoming an Entrepreneur and Innovator: Kartik Sawhney Part II
June 28, 2023
Summary:  This position involves facilitating the contract administration process through the handling of detailed and complex contract reviews. Duties include coordinating the contracting process from inception to execution, maintaining a database of members, customers and contracts, establishing and maintaining assigned contract files, monitoring and preparing assigned contracts for execution in accordance with contract specifications, terms and conditions.   The Contract Administration Specialist acts as a liaison between NYSID and its Members, Corporate Partners, customers and oversight agencies in order to ensure precise execution of the contracting process.
Essential Functions and Responsibilities:
Review new contract application packages for completeness (i.e. inclusion of cost analysis, equipment details, supply lists, wage breakdowns, paid leave breakdown, subcontracting, overhead breakdown, etc.)
Insure Member Agency or Corporate Partner is made aware of all contract specifications.
Initiate renewal process of all assigned contracts in accordance with departmental procedures including customer notification, price negotiation between customers and members, solicitation of customer price concurrence and compiling application package.
Complete NYS procurement forms (i.e. Lobby Law 139, MWBE waivers, etc.)
Review cost analysis on services contracts for accuracy of wage, supplements, and labor hours paid time, fringe, insurance, equipment, supplies and overhead.
Enter contract information into database.
Ensure that proper documentation and justification for contract price changes are compiled and prepared for state approval; support price negotiation before application is submitted.
Prepare and submit packages to OGS with necessary documentation (i.e. prior OGS approval (if applicable), OGS Forms 1-4 with all pertinent back-up, prevailing market justification information, overhead breakdown form, ACCES-VR approval (if partnership.)
Monitor contracting process to ensure timely execution including document review, notarization and registration of assigned contracts.
Monitor prevailing wages and CPI for all existing service contracts.
Review and compare FTE's.
Monitor receipt of documents from Members and Corporate Partners requested by oversight agencies (i.e. OSC VRQ, ACCES-VR partnering letter)
Confirm with NYSID Insurance Specialist that all insurance coverages are in place.
Interact regularly with customers and member agencies to resolve contractual and service issues.
Work with accounting to resolve billing issues or non-payment issues including notification of frozen fees.
Forward to Member and Corporate Partner agencies copies of all awarded contracts so as to assure Member and Corporate Partner compliance with contract requirements.
Other duties as assigned.
Travel as required.
Qualifications:
The requirements below are representative of the knowledge, skills and abilities required for the position.
Associates or Bachelor's degree preferred. Three to five years' experience in a contract administration or financial administration function.
Notary Public designation preferred.
Should be a self-starter and be self-motivated; have the skills necessary to give attention to details; and demonstrate strong communication and organizational skills.
Ability to project a friendly, business-like presence both on the phone and in person.
Proven problem solving and mathematical ability.
Ability to manage multiple tasks in a fast paced, high volume work environment.
Proficiency with various computer software applications including computerized accounting systems, databases, spreadsheets and word processing (preferably Microsoft Office Suite).
Physical Requirements:
The requirements below are representative of the knowledge, skills and abilities required for the position.  Reasonable accommodation may be made to enable individuals with disabilities to perform essential functions. Nature of job requires considerable computer, keyboard, and mouse usage, walking around facilities and sitting for long periods of time.  Must have visual acuity and hearing ability for communicating with others, and gathering and accessing written and computerized information.  Ability to access any locations where company business is conducted.
 About NYSID:
NYSID is the Non-Profit organization designated by the NYS Education Department under the New York State Finance law to serve New York's Preferred Source program, which works to provide gainful employment for New Yorkers with disabilities. Rehabilitative agencies throughout New York State which provide support services to individuals with disabilities, choose to become members of NYSID. On behalf of these members, and sometimes in conjunction with private sector partners, NYSID enters into contracts with state and local government agencies for goods and services which disabled New Yorkers create or perform.
Come join our team! We were named a Top Work Place, most recently in 2023 by the Albany Times Union. Email cover letter, resume and salary requirements to administrator@nysid.org We are an equal opportunity employer.
Job Type: Full-time
Salary: $23.00 – $25.00 per hour
Schedule:
37.5 hour work week
Monday to Friday
Work Location: Albany, New York. In-person to start with the possibility of hybrid in the future.
Benefits:
401(k)
401(k) matching
Dental insurance
Employee assistance program
Flexible schedule
Flexible spending account
Health insurance
Health reimbursement account
Life insurance
Paid time off
Tuition reimbursement
Vision insurance
Email cover letter, resume and salary requirements to administrator@nysid.org We are an equal opportunity employer.