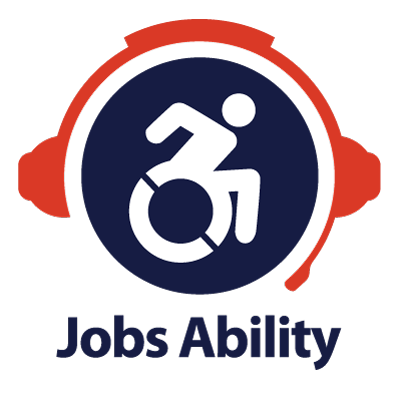 Welcome to Jobs Ability | Just Ask 'Abi'
December 7, 2020
Job Opportunity: Project Architect SF | Flad Architects
December 10, 2020
John Robinson | When I started Our Ability, Inc., almost 10 years ago, it was always my intention to create a web portal for people with disabilities to assist one another. This quickly turned into Our Ability Connect, a system where individuals sign in, fill out the form fields and find their talent. Over the past few years, it became obvious to me that we needed to upgrade this technology and do so in a more intelligent manner.
Since the spring of 2019, Our Ability has worked with Syracuse University, BlueGranite, Inc., and Zammo Inc. to create a new profile system called Jobs Ability. We built the software with Microsoft Azure, with an assist from Microsoft's AI for Good program, establishing an accessible chatbot with voice and text technology. In addition, the portal simultaneously uses matching services to find open positions that fit one's ability. The job openings come from our corporate partners and are publicly posted at ourability.jobs.
To develop the portal, we partnered with Syracuse University iSchool. We engaged with multiple students and asked them to think about best practices, a proper buildout and the ultimate design. Then, we met with BlueGranite, who took our designs and began to construct the portal. To have the AI-driven online portal was essential. From there, we engaged with Zammo to create the voice integration for Amazon Alexa and Google Home.
Jobs Ability's individual profile is built by answering a series of questions from our chatbot— 'Abi'. The questions 'Abi' asks pertain to one's ideal job, education, work history, accommodation needs and, most importantly, his or her capabilities. The capability questions followed months of work around multiple skills asked in both the disability and employment communities.
These skilling questions ultimately become the differentiator in one's ability to do the job. Our ultimate goal is to create a virtual job coach, constantly asking questions and continuously looking at open positions. Furthermore, we hope to build a career path for those with disabilities pointing toward companies that are inclusive. Whether a person with a disability is sitting in their living room talking with their Amazon Alexa or utilizing their web browser, they can connect with 'Abi' and begin to build their career path with Jobs Ability.
In the next few months, Our Ability, Inc., will continue to partner with multiple like-minded disability organizations around the world to get our chatbot, portal and numerous employment opportunities out to as many individuals with disabilities as possible.
My dream for Our Ability was to help individuals with disabilities find employment. I wish we had this 30 years ago when I graduated from Syracuse University and immediately struggled to find my first position. I understand the realities of unemployment for individuals with disabilities. Today, the unemployment rate is still at nearly 70% for individuals with disabilities in the United States alone. With Jobs Ability, we fully believe we can lower the unemployment rate for any individual with a disability, and help them get started on their away to pursuing their desired career path.