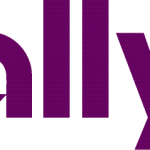 Job Opportunity: JAX Deposits Customer Care | Ally Bank
June 16, 2021
Job Opportunity: Video Editor | Our Ability
August 12, 2021
Do you have an intellectual and/or developmental disability(I/DD) and desire to help others?
If you do and you like to work with other people, we hope you will think about applying to work with us.
We are only hiring one person. Not everyone who applies for the job will get the job. If you apply and don't hear from us, it doesn't mean you weren't a good fit, it just means someone else was just a slightly better fit
The job requires 2-8 hours a week of time and for each hour worked, we will pay $30-$35. This job is temporary and will last about 6 months—maybe a little longer, maybe a little less.
We would like to pay the right person to help us make sure we are doing a good job.
We are writing "quick guides" to help young adults with I/DD with things that we have learned are important. Some of the things we plan to write about are:

life after high school
building relationships/friendships
housing options
work and volunteering

The person we hire will need to

be able to tell us what they think about the things we write and give us feedback if we could write them in ways that are more clear or easier to understand.

The person we hire will need to be able to

communicate their opinion. That communication could be with talking—on the phone, in a Zoom/video meeting, or in person. OR it could be with writing—in a text or email. We can make accommodations to match the communication style of the right person.
There is a team of people working on this project but none of us have I/DD and we need the help of someone who does.

The person we hire will need to

be comfortable working as part of a team. They need to be a good listener who can also speak up when needed. It's also really good if they have experience working with all different kinds of people (men and women and people of different races and ages).
We are especially interested in talking to people who are self-advocates. But this is not required.
If this sounds like a job you would like to do and if it sounds like a job you think you CAN do, then fill out this Survey Monkey form: https://www.surveymonkey.com/r/ZHF7VCX
Lots of people like you might be interested in this work, and we need to find just the right person for this project, so fill this out soon if you are interested.
If you have a resume, we would love to see it, but it is not required.
This job will be working with Welfare Research, Inc. (WRI). The NYS Developmental Disabilities Planning Council (DDPC) has funded WRI for this "Quick Guides: Tools for Independence project."
WRI is an equal opportunity employer and encourages candidates to apply who come from diverse backgrounds and who have personal lived experience as a member of a marginalized community.