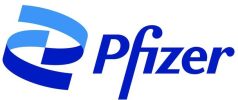 Internship Opportunity: Pfizer | In-Vivo Pharmacology (6-month opportunity) Pfizer, Cambridge, MA
June 6, 2022
Blaise Bryant: Sales Marketing Account Executive | Our Ability
July 19, 2022
East Hanover, NJ
The position's primary focus will be on providing ongoing application development services for various web-based applications.
Works with Senior Web Application Developer on scoping, designing, and developing feature reach web-based applications. Provides first and second level support for all existing and future applications. Assists in server and database changes and maintenance.
Responsibilities include (but are not limited to) the following:
Creating proprietary applications in accordance with all phases of SDLC (software development life cycle) and HIPAA compliance.
Ensuring best security practices are utilized in all applications that process sensitive data.
Working with stakeholder's timelines and work expectations.
Assisting in maintaining, supporting, and migrating current or future web applications.
Implementing testing tools that monitor the ongoing performance of the organization's applications.
Assisting in creating and maintaining application development policies to ensure that all applications meet the latest technical requirements.
Recommending system solutions by comparing advantages and disadvantages of custom development and purchase alternatives.
Assisting in database architecture design, server scripting, studies, and establishing connectivity with network systems, search engines, and information servers.
Completing applications development by coordinating requirements, schedules, and activities; contributing to team meetings; and troubleshooting development and production problems across multiple environments and operating platforms.
Supporting users by developing and maintaining proper documentation and providing training.
Ensuring that all web application related helpdesk tickets are resolved in a timely fashion.
Participating in planning new IT projects; providing guidance for building the application server or server-side portion of a solution, including advice for server-side integration, interoperability, code maintenance, code re-use, and potential integration with existing systems.
Requirements:
Bachelor's degree in Information Technology or Computer Science or equivalent experience.
Minimum of two years of experience developing high-end user-facing applications.
Ability to create support documentation for all new applications.
Fluency in multiple programming/scripting languages; ability to quickly learn new languages, APIs, and platforms.
In-depth understanding of the software development life cycle (SDLC); expertise in application development tools; Adobe Creative Cloud
Must have LAMP experience
Working knowledge of Scrum project management and Agile software methodologies.
A self-starter and self-motivated, with a proven track record of working independently on development projects, as well as working as a team player.
Strong interpersonal skills and ability/willingness to train and mentor others.
Excellent written and verbal communication skills, with the ability to influence or persuade others.
Strong problem-solving and analytical skills.  Attention to detail and ability to solve complex problems.  Capacity to manage tasks with attention to detail and accuracy.
Strong commitment to user support.
Willingness and ability to accept after-hours support calls and the dedication to see after-hours calls to resolution.
To apply
Forward your résumé (MS Word or PDF) and salary requirements to career@KesslerFoundation.org. Please indicate the position(s) for which you are applying in the subject line.