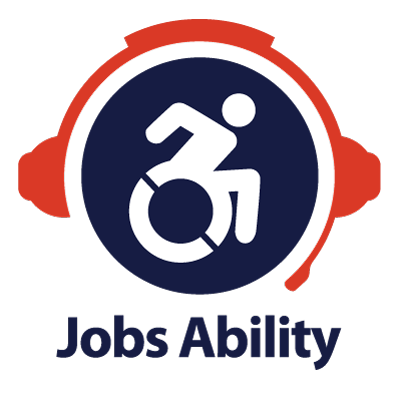 Jobs Ability February Statistics
March 15, 2023
Jobs Ability March 2023 Statistics
April 14, 2023
Albany, NY
Are you looking for a rewarding opportunity to be an integral part of a dynamic team that makes positive, systems-level change for agencies that support people with differing abilities to maximize their independence and pursue their life goals?  If so, the New York Alliance for Inclusion and Innovation (NY Alliance) has the opportunity for you.
We seek a motivated person to serve as an Administrative Project Assistant.  This is a position within the NY Alliance that is pivotal to helping the organization advance its mission: "to serve as a catalyst for positive change and leading resource for individuals with disabilities, their families, and the organizations supporting them."
NY Alliance strongly encourages individuals with a demonstrated commitment to diversity, equity and inclusion to consider applying.
About the Administrative Project Assistant:
This position is designed to carry out administrative and support functions of the office and a hearty amount of the grant work. As an integral member of the NY Alliance team, the Administrative Project Assistant will perform general administrative tasks with a strong emphasis on technological and web-based support along with some clerical-assistance functions.  Telecommuting may be available and will be discussed at the interview.
Responsibilities:
Maintain certain office calendars and arrange meetings with people at all levels, independently or as directed. Uses good judgement and professionalism to ensure schedules stays on track and are productive.
Handle all logistics associated with internal and external meetings, appointments, and remote meetings through virtual platforms; assist with AV set up, prepare and share materials, set up meeting rooms, order catering.
Schedule and coordinate virtual and in-person events and meetings throughout the state and within the office.
Administer technological support for on-line and in-person trainings and technical assistance.
Support team members on various administrative grant-related tasks.
Complete data entry and related tasks.
Act as a point person for any office related issues.
Order supplies.
Handle miscellaneous requests from the team, consultants and other stakeholders.
Qualifications:
Knowledge of office management systems and procedures.
Ability to manage own schedule and work independently with minimal supervision.
Ability to manage and coordinate several ongoing assignments while meeting deadlines.
Highly refined organizational skills.
Excellent time management skills and ability to prioritize work.
Attention to detail and problem-solving skills.
Successful working in a team-oriented, collaborative environment.
Must be flexible as priorities shift.
Excellent verbal and written communication skills.
Technology Requirements: Outlook, Word (Comfortable); Excel (Comfortable), operating virtual platforms such as Zoom, Microsoft Teams.
Education: Bachelor's Degree or Associate's Degree preferred.
Experience: Minimum of 3 years' experience preferred.
Compensation & Benefits:
Because we feel it's the right thing to do, we are disclosing the compensation, or a range thereof. The salary we are offering is $40,000 – $47,000 per year. In addition, NY Alliance provides a variety of benefits to employees.
About the New York Alliance for Inclusion and Innovation (NY Alliance):
The New York Alliance for Inclusion and Innovation is a 501(c)3 association with 130 provider member organizations that support people with disabilities across New York State. The New York Alliance serves to advocate, educate, and provide technical assistance and support aimed at promoting opportunities for people with disabilities to live full, meaningful and productive lives.  More about the NY Alliance is available at nyalliance.org.
Please email your resume and/or qualifications to lmount@nyalliance.org