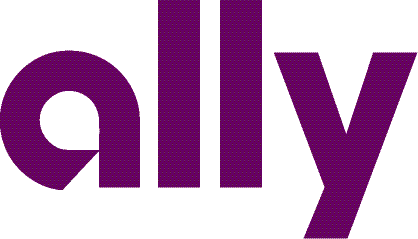 Job Opportunities: Ally
February 14, 2022
Job Opportunity: Project Manager – Solutions | The Valuable 500
February 16, 2022
Virginia Ability is a business-to-business association focused on building inclusive communities and cultures through disability diversity in the workplace. A private non-profit organization located in Richmond, Virginia Ability provides straightforward solutions to help businesses build distinctively inclusive cultures that are accessible for all employees.
We seek an enthusiastic Marketing Intern to take part in a 10-week, 30-hour week internship earning $14.00/hour designed to develop the skills you need to launch a successful career in a professional environment. Your insightful contributions will help to obtain additional funding and maintain our marketing and communication channels. This opportunity is open to undergraduate and graduate students with disabilities.
The internship will run from May 23 to July 29 of 2022.
Responsibilities:
Research potential sponsors to expand our membership
Solicit enhanced sponsorship contributions from existing Board Members
Research grant opportunities for state and federal funding programs promoting the hiring of IWD
Assist with the optimization of:

Digital Project Management
Program Success Measurement
Content Creation

Contribute content and strategy for social media platforms (Twitter, Facebook, Instagram, LinkedIn) with a focus on keeping our audience engaged
Optimize all digital marketing channels (social media, search engine marketing, email marketing)
Contribute to and update the Virginia Ability website and events page
Collaborate with our Board and Community Advisory Council Members on new ideas, directions, and venues for marketing and communications
Qualifications:
Pursuing a degree in Business, Marketing, or Communications
Fundraising experience
Grant research experience
Graphic Design, Marketing or Grant Writing coursework
Solid understanding of different marketing techniques
Excellent verbal and written communication skills
Knowledge of MS Office and the Adobe suite of products
Must be able to work on a PC
Passion for community outreach and not-for-profit industry
Available to work M-F, 9:00 am – 4:00 pm. Hours are flexible. You make your schedule!
To Apply:
Please provide resume and cover letter outlining your skills and experience. Please explain how your skills will provide a positive impact upon the mission of Virginia Ability. Attach these documents in PDF format and email mark.troemel@pfgc.com with the subject line: Intern Application.
Virginia Ability provides equal employment opportunity (EEO) to all applicants and employees, regardless of race, color, national origin, sex, marital status, pregnancy, sexual orientation, gender identity, religion, age, disability, genetic information, veteran status, and any other characteristic protected by applicable local, state and federal laws and regulations. Virginia Ability cannot support candidates lacking the proper authorization to work in the United States.