You're Invited to Attend "The Untapped Workforce"
March 7, 2017
New York State Weekly Job Posting MARCH 9, 2017
March 14, 2017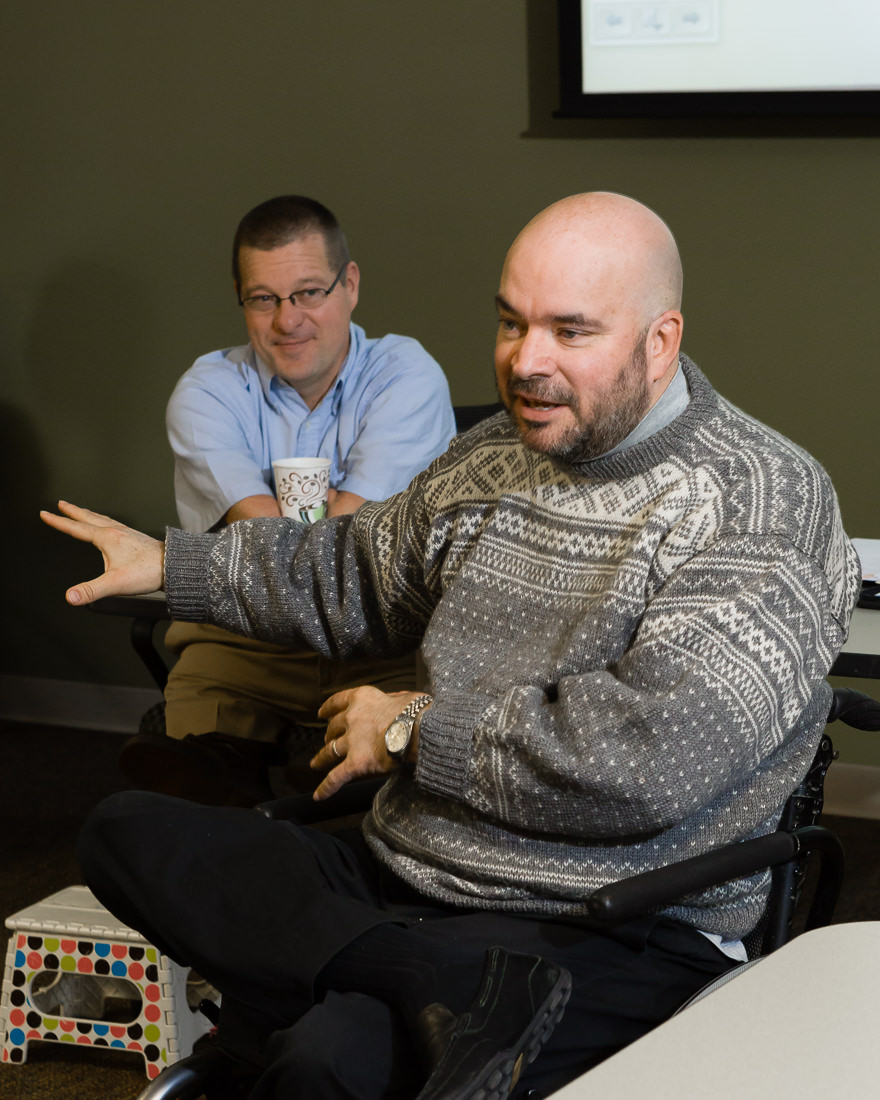 Real Solutions to Your Workforce Needs – Sponsored and hosted by JP Morgan Chase
You are an employer of choice; always focused on bringing the best talent into your organization. Did you know that you may have been overlooking a significant resource of qualified, motivated candidates? 
Please join us for breakfast, networking, and a unique opportunity to hear from human resources professionals about how to tap a talented workforce of people with disabilities that can solve your staffing needs.
·        9:00-9:30 breakfast & networking
·        9:30-10:15 panel intro and discussion
·        10:15-10:45 attendee Q&A and feedback
·        10:45-11:00 opportunity to network with panel members
Featured Moderator:
John Robinson, Executive Director, Our Ability Alliance/ New York Business Leadership Network
In 2014, John Robinson was named one of ten national White House Champions of Change for Disability Employment and honored with the Excelsior College President's Award for Advocacy in 2010. Since 2011, he's served as managing partner, CEO and Founder of Our Ability, which provides inclusive workforce and employment consulting, mentoring, workshops, keynotes and seminars on disability and diversity. Our Ability's clients have included Cargill, Inc., Microsoft, Bank of America, Aflac, SEFCU and Price Chopper. John additionally founded Our Ability Connect, the only online platform where employers can directly connect with qualified candidates with disabilities by searching a digital profile service, posting employment opportunities and sponsoring virtual job fairs. As Executive Director of the New York Business Leadership Network, he builds coalitions among New York State businesses interested in both hiring and building supplier diversity of businesses owned by individuals with disabilities.
Panelists:
Maria Chindamo, President/CEO ProTilly
With over 30 years of experience, Marie navigated her way through the corporate world while adding value to each organization she touched. As the former EVP & Chief Human Resources Officer of Brooklyn Sports & Entertainment for six years, Marie oversaw employee relations and organizational development across the Brooklyn Nets, NY Islanders, Barclays Center, and the renovation of Nassau Coliseum. She facilitated the relocation, rebranding, and rebirth of the Nets culture during their 2012 move from New Jersey to Brooklyn, designed a compensation structure and performance management program, implemented an extensive professional development program anchored to Jungian psychology using unique resources such as Insights Discovery, and teamed up with Disney Institute to co-author and execute a service excellence platform providing perpetual tools and training to over 2500 employees.
Mike Miller, Vice President of Human Resource Operations Price Chopper
Price Chopper Supermarkets, a subsidiary of The Golub Corporation is a regional grocery store chain that has 130+ stores in New York, Vermont, New Hampshire, Massachusetts, Connecticut and Pennsylvania. Under Mike Miller's leadership, Price Chopper has been an industry leader in hiring people with disabilities as part of their 20,000 member team who work in a variety of positions in their stores. 
Mitchell Grant,Operations Manager for the Starrett-Lehigh Building at RXR Realty
For the past four years, Grant has overseen operations for RXR Realty's Starrett-Lehigh Building, one of New York City's largest landmark properties with a history of attracting world-class creative companies and other elite tenants. Grant is also the driving force behind the West Chelsea Energy Alliance, a pilot program with a mission to inspire New York communities to improve their environmental sustainability, and through his work at Starrett-Lehigh, he continues to innovate new alternate energy programs to decrease the building's carbon footprint.