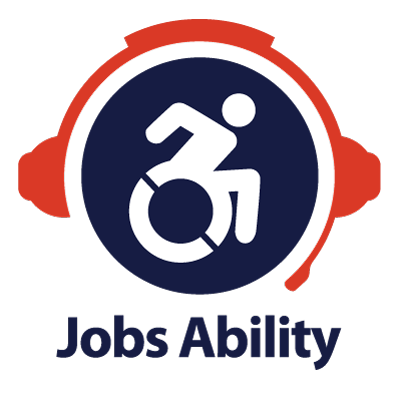 Job Opportunity: Independent Living Specialist/Advocate | Southern Adirondack
January 5, 2021
Job Opportunity: Contracts & Grants Specialist | The Research Foundation for SUNY
January 11, 2021
Job Description:
Function and Scope:
Under the direction of the Deputy Operations Manager, the incumbent performs diverse and complex duties in the areas of payroll, purchasing and accounts payable.  This position supports the System Administration Sponsored Programs Office (SPO), Research Foundation Central Office (RFCO) and campus activities.  The successful incumbent will take a proactive and strategic approach within all purchasing, accounts payable (AP/PO) and payroll activities while providing quality customer service to both internal and external constituents. Duties include but not limited to:
Responsible for all activities related to processing payroll and employee accruals
Collaborate with Human Resources Generalist on activities related to employee appointments, assignment changes and separation
Monitor effort reporting activities, charge effort to projects and collect data
Maintain electronic E-Cert and Time and Attendance systems
Verify monthly salary reimbursement payment charges to projects
Entry of AP payments, foreign draft wires and travel reimbursements
Create purchase orders and change requests
Code payments to both domestic and foreign payees
Serve as point of contact for project staff on all transactional inquiries, training opportunities, policies and procedures for AP/PO and payroll
Respond to payment questions by gathering data and making recommendations for a resolution
Run check register report and distribute to appropriate staff
Responsible for verifying SPO vendor payment activity, ensuring compliance with RF and sponsor specific policies and procedures, grant budget allocations and verification of appropriate signature authorizations
Create and maintain SPO Website
Assist Deputy Operations Manager with the documentation of procedures for any new processes, including regular review of controls, update and streamline existing policies and procedures related to internal tasks, and strive to mitigate risks to the corporation
Assist Deputy Operations Manager with the review and interpretation of policies and procedures to ensure compliance with laws, rules and regulations governing areas of responsibility
Assist Operations Manager and Deputy Operations Manager with gathering and compiling data for audit requests and other reporting requests as needed
Represent the SPO and the RF Finance Office with a positive professional image
Work closely with Operations Manager and Deputy Operations Manager on all project activity related to AP/PO and payroll while supporting the team to enhance customer service and increase operational efficiency
Contribute to a work environment that fosters teamwork and cooperation

Requirements:
EDUCATION/EXPERIENCE:
Associate's degree and 1-2 years progressive experience in purchasing, accounts payable, or payroll or equivalent combination of education and experience.
Excellent communication skills with a supportive approach in all levels of correspondence
Maintain the highest level of confidentiality and ethical standards in all work activities
Must demonstrate strong analytical skills and be solution oriented
Able to prioritize multiple tasks and responsibilities in a deadline-oriented environment
Familiarity with Research Foundation policies and procedures preferred
Additional Information:
As an Equal Opportunity / Affirmative Action Employer, The Research Foundation for SUNY  will not discriminate in its employment practices due to an applicant's race, color, creed, religion, sex (including pregnancy, childbirth or related medical conditions), sexual orientation, gender identity or expression, transgender status, age, national origin, marital status, citizenship, physical and mental disability, criminal record, genetic information, predisposition or carrier status, status with respect to receiving public assistance, domestic violence victim status, a disabled, special, recently separated, active duty wartime, campaign badge, Armed Forces service medal veteran, or any other characteristics protected under applicable law.
The Company will not discharge or in any other manner discriminate against employees or applicants because they have inquired about, discussed, or disclosed their own pay or the pay of another employee or applicant.
Review of applications will begin immediately and continue until the position is filled.
The Research Foundation for the State University of New York is not an agency or instrumentality of the State of New York. Employees of the Research Foundation for the State University of New York are not state employees, do not participate in any state retirement system, and do not receive state fringe benefits. The Research Foundation for the State University of New York operates under a contract with The State University of New York and receives no directly appropriated state funding.
Application Instructions:
Applicants interested in applying MUST submit the following documents:
1. Resume/Cv
2. Cover Letter
After submitting your resume/CV, the subsequent pages enable you to upload additional documents including a cover letter.
Returning Applicants – Login to your RF SUNY Careers Account to review your application.