Job Opportunity: Access Program Manager | Microsoft
April 16, 2021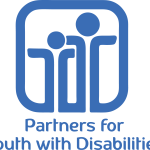 Job Opportunity: Young Leaders Rising Leadership Fellow Position | Partners for Youth with Disabilities
May 4, 2021
1 of 2 open roles on the Strategic Partnerships & Policy team within the Office of the Chief Accessibility Officer at Microsoft.
If you or someone you know is passionate about accessibility, disability inclusion, and solving the world's most challenging disability and accessibility issues, then read on!
Please share with your networks and apply for the roles soon.
Job Link: http://careers.microsoft.com/us/en/job/1024074/Accessibility-Disability-Policy-Advisor