Our Ability Inc. partners with businesses to provide customized, innovative inclusivity and disability expertise for recruitment, culture, disclosure and compliance.
As pioneers in disability inclusion, employment and workplace accessibility, our dedicated, strategic guidance is built on 50 years of collective real-life experience working with small, medium and large organizations and government agencies, contractors and subcontractors. We deliver diversity solutions designed to minimize risk through resources, education and tools. Our goal is to empower employers to understand and leverage the increasingly valuable employment population of people with disabilities, proven to lower job turnover rates and boost morale and productivity – because a commitment to an inclusive workplace culture begins within.
Disability as Diversity 101: Recruitment / Business Case
Our Ability provides recruitment and employment interview training, equipping you and your staff to create a positive, comfortable experience when interviewing applicants with a variety of disabilities.  Upon request, we can demonstrate Connect and discuss ways to use Connect in your organization with hiring managers, recruiters and senior management.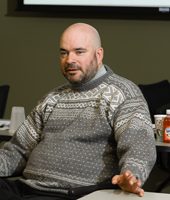 Disability as Diversity 102: Culture
Our Ability facilitates communications designed to promote a disability inclusive culture that goes beyond compliance. Our customized, holistic approach guides employers through education, exposure and discussion, giving management, HR, co-workers – and even outside stakeholders and clients – the foundational skills to reduce the impact of bias, increase retention and lower turnover.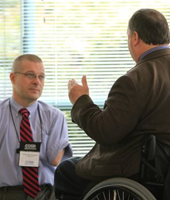 Disability as Diversity 103: Self-Disclosure/Compliance
Our Ability provides employers with end-to-end disclosure training designed to create and maintain a safe, confidential environment where employees can self-disclose without fear. Because the term "disability" still holds a stigma for many, understanding the wide spectrum of how individuals feel about being identified as a person with a disability is essential.


In Proud Partnership with
Our Ability, Inc. is a certified of disability-owned business enterprises (DOBEs), with the United States Business Leadership Network
Our Ability, Inc. is recognized by SHRM to offer Professional Development Credits (PDCs) for the SHRM-CPSM or SHRM-SCPSM. These programs are valid for 1.5 PDCs each for the SHRM-CPSM or SHRM-SCPSM. For more information about certification or recertification, please visit www.shrmcertification.org.